Reasons to Smile: Dental Services Launched for Hartford Residents with Intellectual and Developmental Disabilities
Parents and family members of loved ones with intellectual and developmental disabilities (IDD) have many concerns, from finding appropriate educational supports, to accessing housing, health care, and more. A new collaboration between Wheeler and Harc, Inc. will help to relieve one of the burdens for Hartford residents with IDD: accessing person-centered, compassionate dental care.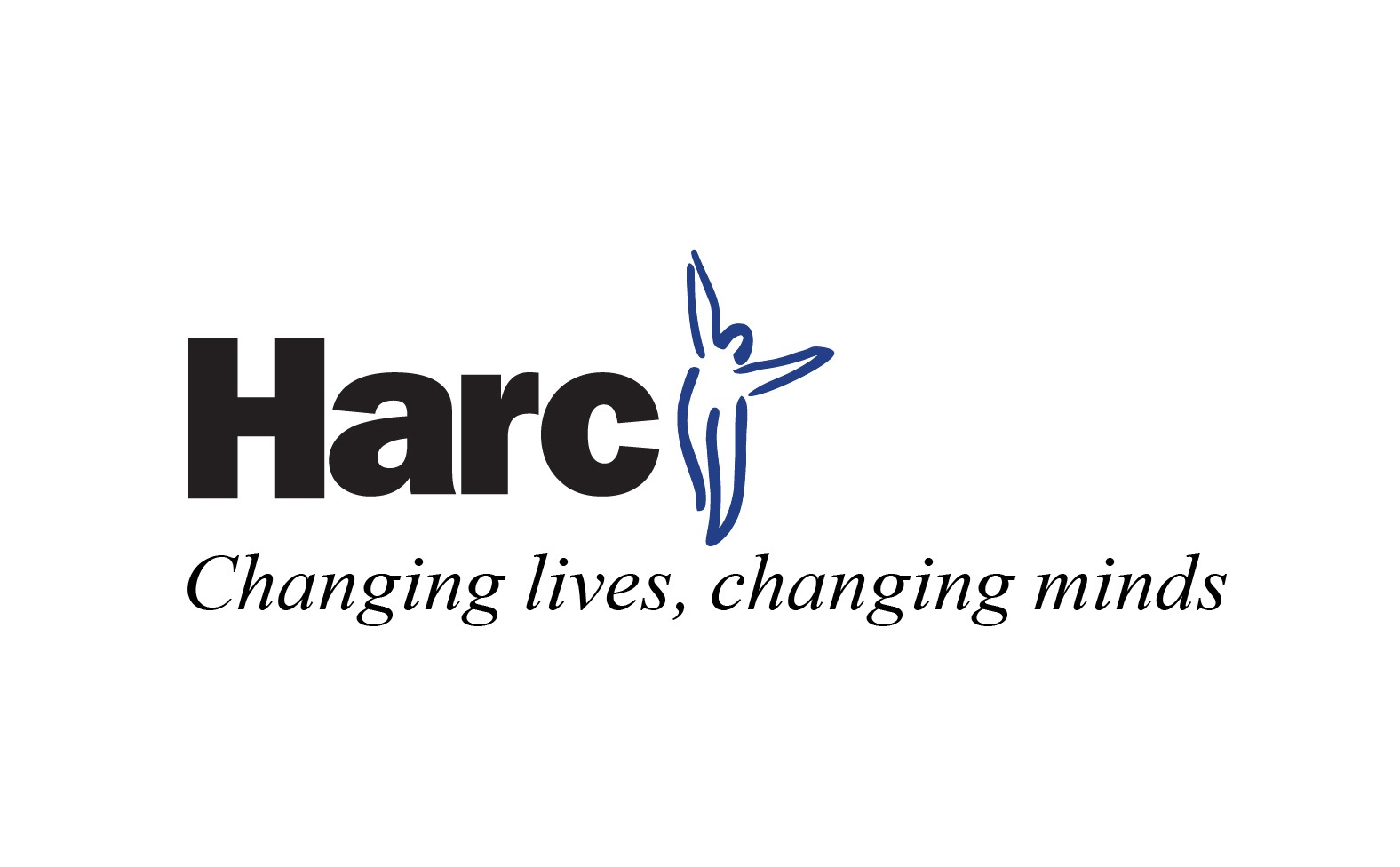 Wheeler and Harc, Inc., a Hartford-based non-profit that serves individuals with intellectual and developmental disabilities (IDD), have teamed up on a unique project to meet the oral health needs of this medically underserved population in Hartford. The Wheeler-Harc Dental Collaboration, made possible through a one-year $50,000 S.M.I.L.E. Grant from the Delta Dental of New Jersey Foundation, will serve low-income residents of all ages with IDD, including autism, through Wheeler's community health center at 43 Woodland Street and through specialized linkages to care in the community.

The Wheeler-Harc Dental Collaboration includes consultation and training for Wheeler dental staff; review and implementation of practice enhancements; outreach, and coordination. Harc will provide consultation and training for Wheeler's dental team to foster engagement and understanding of the unique needs of this population and how best to deliver services, including, but not limited to, trauma-sensitive dental care, and extended visits. Patients' family members also may be eligible to participate in training by helping to provide a patient perspective, as well as assisting Harc with training Wheeler staff.
This program includes the development of targeted marketing and resources for members of this community and their families, delivered across several channels, including social media, to raise awareness of services. Consumer care will be aided by supplies that enhance patient comfort, including adaptive dental tools, body supports, headphones, and more. Linkages to and engagement of additional dental professionals also are part of this effort.
"At Delta Dental, we believe everyone deserves a healthy smile," said Gene Napoliello, DDS, chairman, Delta Dental of New Jersey Foundation. "We realize that individuals with intellectual and developmental disabilities have unique healthcare needs, and this collaboration will provide a true patient-centered approach and a much-needed resource to the Hartford community to ensure access to dental care for this population."
"This partnership is designed to meet the individualized needs of some of our more vulnerable residents in Hartford, many of whom have no or limited access to dental care resources in their community," said Wheeler President and Chief Executive Officer, Sabrina Trocchi, PhD, MPA. "By providing an appropriate environment of care, informed by training and a deeper understanding of this population, we will deliver services that not only effectively promote and maintain oral health, but encourage overall health as well.
"Wheeler is uniquely suited to serve individuals with IDD, as our patient-centered behavioral health and primary care services, and trauma-sensitive dental operatory are already firmly in place," Trocchi added.
"Harc is proud to collaborate with Wheeler on this project. Individuals with intellectual and developmental disabilities are an underserved population in the area of dental health, sometimes requiring anesthesia for even a basic cleaning and waiting up to two years for an appointment," said Andrea Barton Reeves, Harc's president and chief executive officer. "We are grateful to the Delta Dental of New Jersey Foundation for their generous support of this project and look forward to working with Wheeler to create better dental health outcomes for this population."
During the grant period, Harc will conduct training for Wheeler community health center front desk staff, as well as the center's practice manager, medical assistant supervisor, and dental team to foster a greater understanding of intellectual disabilities, the care environment, approaches to patient-centered interactions, and scheduling appointments. The trainings also will highlight care strategies for children with special needs and autism spectrum disorder, aging adults with IDD, and other considerations. Services will be provided for up to 75 patients throughout the course of the year.
The Need
According to the National Institute of Dental and Craniofacial Research, individuals with intellectual disabilities have an array of challenges that require additional support in maintaining oral health. This population is more likely to have tooth decay, periodontal disease, damaging oral health habits such as clenching, and other potentially harmful oral health conditions. The need for services for the IDD population is significant in the Greater Hartford region, where individuals often wait upwards of two years to receive oral health care under sedation.
Delta Dental of New Jersey
Delta Dental of New Jersey is New Jersey's leading dental benefits company, providing or administering coverage to more than 1.7 million people through contracts with groups in New Jersey and Connecticut. In Connecticut, Delta Dental of Connecticut, Inc. is a licensed insurer that writes dental coverage on an insured basis, and Delta Dental of New Jersey administers self-funded dental benefit programs. In 1986, Delta Dental established the Delta Dental of New Jersey Foundation, a 501(c)(3) non-profit, charitable organization, which supports projects and programs that increase access to dental care and education for children, developmentally disabled persons, seniors, and veterans. Its mission is to improve the oral health of New Jersey and Connecticut residents by providing charitable contributions to solve oral health care challenges.
Wheeler and Delta Dental of New Jersey Foundation
Since January 2018, through S.M.I.L.E. Grant funding, the Delta Dental of New Jersey Foundation has supported Wheeler's efforts to meet the oral health needs of Hartford's medically underserved population through its community health center at 43 Woodland Street. Delta Dental helped fund the initial-year launch of Wheeler's Hartford Family Health & Wellness Center Dental Program, as well as consultation, outreach efforts, and related collateral materials. Funding for this project continued in 2019. The grant funds also allowed for the purchase of age-appropriate toothbrushes, toothpaste, and coloring books promoting preventative dental care for children. Wheeler's dental assistant and community engagement team continues to distribute these dental care materials at health fairs, community block parties, and neighborhood events.
Harc, Inc.
Harc was founded in 1951 by visionary parents of children with intellectual disabilities who knew that their children had worth and immense possibilities. They became fierce advocates fighting against exclusion, isolation, discrimination, lack of opportunity, unemployment and low expectations. Their grassroots efforts led to partnerships with generous individuals and corporations to raise funds and create life-changing programs. Today, Harc provides special needs support for a lifetime. Services begin at the birth of a child and support them throughout their life journey.
Harc's Mission is to help individuals and their families enjoy lives of quality, inclusion and dignity through support, education and advocacy.
Wheeler Family Health & Wellness Center, Hartford
Wheeler's Family Health & Wellness Center at 43 Woodland Street, Hartford, is a community health center that provides medical and dental care for the whole family, as well as behavioral health care and a full range of alternative and complementary medicine, such as yoga, chiropractic care, acupuncture, exercise, and mindfulness. Doctors, medical assistants, clinicians, counselors, and care facilitators work side-by-side as a team to meet complete health care needs, in one location.
Wheeler's Health & Wellness Center, Hartford, is funded in part by the Health Resources and Services Administration (HRSA), an operating division of the U.S. Department of Health and Human Services.
Wheeler is a Health Center Program grantee under 42 U.S.C. 254b and a deemed Public Health Service employee under 42 U.S.C. 233(g)-(n).
Medicaid, Medicare, and commercial health insurance welcome. No patient will be denied health care services due to an individual's inability to pay for services. Improvements to the Family Health & Wellness Center are supported in part by the State of Connecticut Nonprofit Grant Program, the Connecticut Health & Educational Facilities Authority, the Maximilian E. and Marion O. Hoffman Foundation, and the Ensworth Charitable Foundation. Additional support is provided by the Delta Dental of New Jersey Foundation.